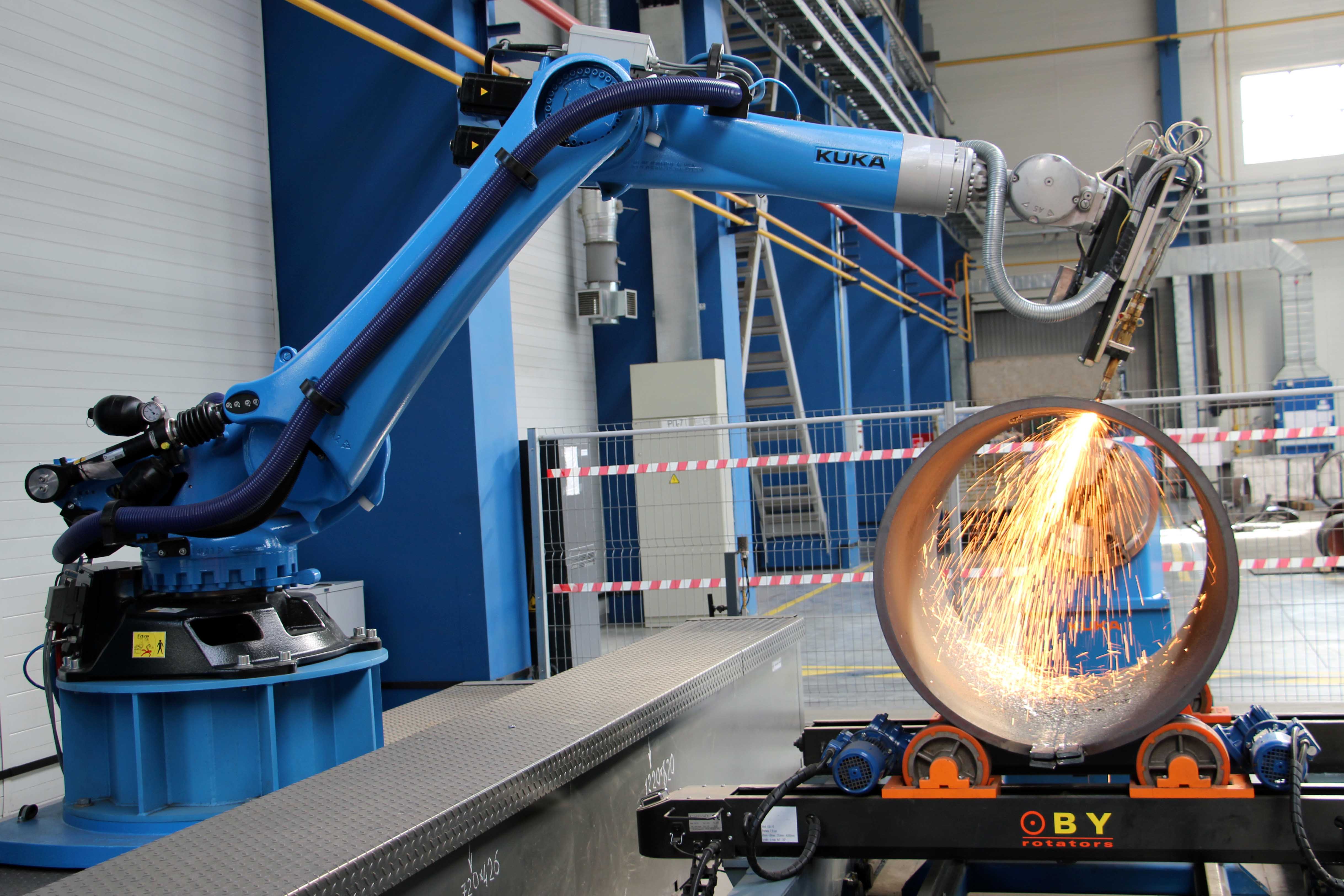 Gazstroydetal is a high-tech enterprise for manufacture of pipeline fittings, oil and gas treatment
equipment, pressure vessels, gas distribution skids and packaged equipment for oil, gas and power generation sites.
Total area makes - 290'800 sqm, with 47'472 out of these under shops, offices and warehouses.
Shop-sole area – 33'524 sqm.
In-shop lifting and transport equipment provide capacity to manufacture products weighting up to 80 tons.
In these shops our products pass the full manufacturing cycle from custom design solutions for each customer to assembly and tests at finished goods.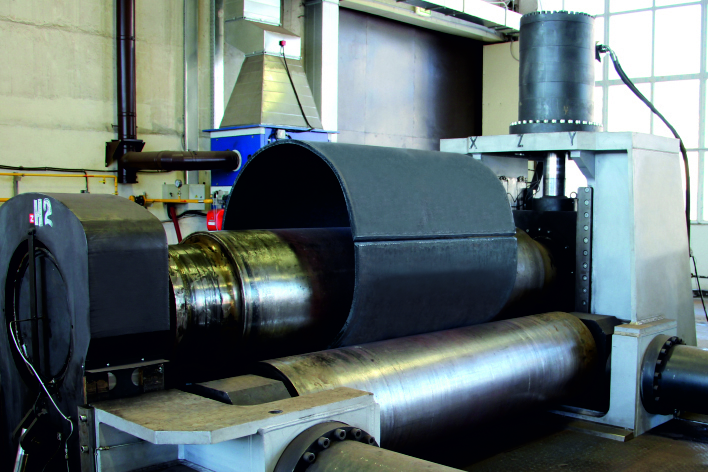 Following the manufacturing cycle needs, each shop is equipped to enable:
Gas and plasma cutting of structural, low-alloyed and stainless steels, ferrous and nonferrous metals and alloys.
Forging and hot pressing for steel blanks using up to 2600-ton hydraulic and mechanical press machines.
Hot and cold rolling for up to Ø3000 mm cylindrical and conic shells out of up to 100mm-thick metal sheets.
Welding products of any steel grades using the last generation of attested automatic and semiautomatic welding machines by global leaders like Esab, Lincoln Electric Company or Miller and circle and longitudinal welding technologies for steels and alloys up to 100 mm in thickness. Our team includes skilled welders (levels IV, III and II) certified for MAW, MAAW, MAG and SAW welding on groups of hazardous technical devices, boiler equipment and oil & gas production equipment.



Heat treatment of large-sized items in gas and electric furnaces. Heat-treatment equipment allows to perform controllable heating up to 1200°С and cooling for up to 20-ton loads, with temperature control precision within ± 5 ºС. This kind of precision is achieved thanks to digital automatic control systems provided for our furnaces to maintain high heating uniformity throughout the charge, optimize and stabilize the in-furnace atmosphere. Thermal curing equipment available ensures the main metal strength class up to K65 (X80) inclusive.
Mechanical treatment for metals using multipurpose and single-application NC machines and processing systems enabling high-precision machining for various geometry of parts keeping the precision set forth in engineering documents at each stage of the process. Prompt NC logic adaptation for these machines allows us covering both tailor-made and batch manufacture.
Blast treatment for the surfaces of blank parts and products. To remove the scale appearing at high temperature impact, blank or welded parts are blast-shot with grit used as the abrasive material.
Corrosion-proofing and paint coating. With regard to product application, the plant provides corrosion-, high temperature- and abrasion-proofing. The equipment and technology is available enables thermosetting insulation coating to be applied in-shop.